Newcore Capital wins best ESG firm award from Private Equity Wire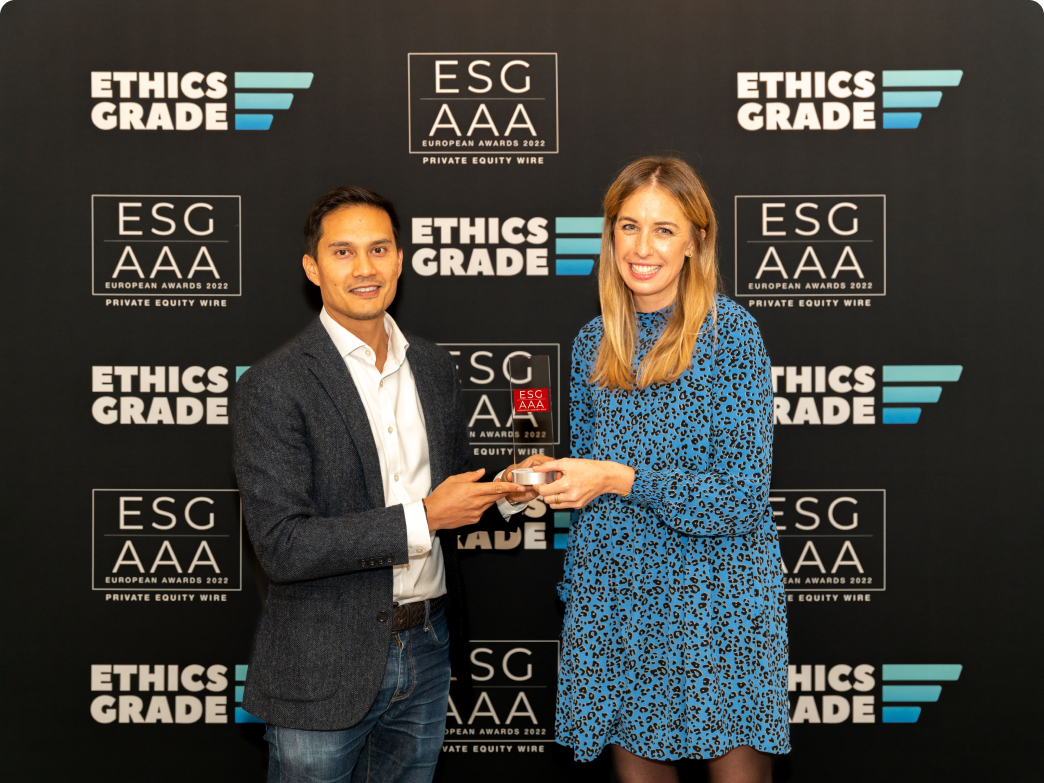 Newcore Capital Management, the UK social infrastructure real estate investment manager, is pleased to announce that it won the coveted Best ESG Firm – Small Cap award at this year's Private Equity Wire ESG AAA European Awards.
Newcore's COO, Neil Sarkhel, and Director of Sustainability, Kate Sandle, were presented with the award at the Kimpton Fitzroy Hotel in London. The awards have been created to benchmark, acknowledge, and reward the efforts of private equity firms that have created sustainable and sector-leading ESG policies at both the portfolio company and management firm level in Europe.
Hugo Llewelyn, CEO of Newcore, said: "We are delighted to have won the Best ESG Firm – Small Cap award. Newcore was founded with the belief that capital managers can provide strong returns for investors and at the same time intentionally create a positive impact for the communities within which it invests and the environment. As a B Corporation, actions to address social, climate and biodiversity challenges are embedded throughout our business, our governance and how we run our funds".