Newcore Capital becomes UK's first social infrastructure investment manager to certify as a B Corporation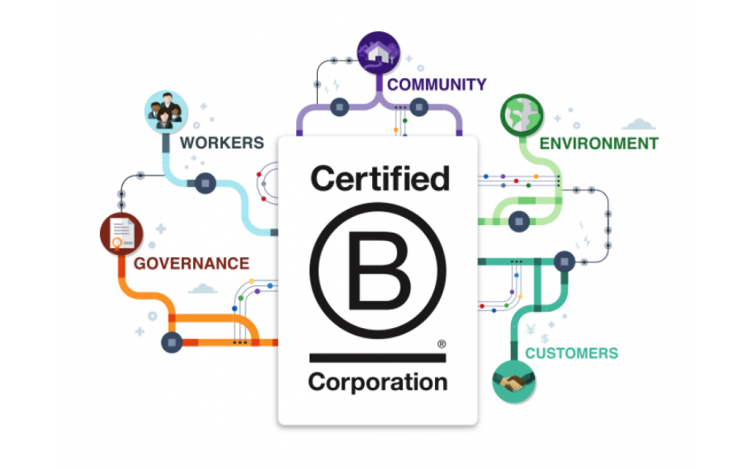 Newcore Capital, the UK social infrastructure investment manager, announces today its certification as a B Corporation (or B Corp), joining a growing group of companies reinventing business by explicitly committing to pursue purpose as well as profit.
Newcore is one of a handful of fund managers globally and the only dedicated social infrastructure specialist in the UK to have been awarded this accreditation. Newcore has been certified by B Lab, the not-for-profit organisation behind the B Corp movement, as having met rigorous social and environmental standards which represent its commitment to goals ranking as more important than shareholder profit.
The B Corp certification addresses the entirety of a business's operations and covers five key impact areas of Governance, Workers, Community, Environment and Customers. The certification process is rigorous, with applicants required to exceed B Corp's ESG (Environmental, Social and Corporate Governance) benchmark, while providing clear evidence of socially and environmentally responsible practices relating to energy supplies, waste and water use, worker compensation, diversity and corporate transparency. To complete the certification, the company will legally embed this commitment to purpose beyond profit in its LLP deed and also commit to give, through its foundation, at least 10% of its profits each year to charities linked to the social infrastructure sectors in which it is involved, which include education, healthcare and environmental science.
Newcore is now part of a community of more than 3,400 businesses globally which have certified as B Corps. The B Corp community in the UK, representing a broad cross section of industries and sizes, comprises more than 330 companies and includes well-known brands such as The Guardian, innocent, Patagonia, The Body Shop, and organic food pioneer, Abel & Cole.
Newcore has become the first dedicated UK social infrastructure or real estate investment manager to certify as a B Corp. The only other two certified UK real estate companies are Igloo and Joseph Homes, while Bridges Fund Management, which is a fund manager that focuses on sustainable and impact investing, including real estate, is also certified.
Kate Sandle, Director of Programmes and Engagement, at B Lab UK, said: "We are delighted to welcome Newcore to the B Corp community. This is a movement of companies who are committed to changing how business operates, who believe business really can be a force for good. We know that Newcore is are going to be a fantastic addition to the community and will continue driving the conversation about ethical business forward.
"Being able to welcome Newcore to the B Corp community is hugely exciting: its commitment to doing business differently will be an inspiration to others and will really help spread the idea that we can redefine success in business to be as much about people and planet as it is about profit".
Hugo Llewelyn, CEO of Newcore, said: "We are very pleased to have become a B Corp business. B Corp's framework, for how businesses should operate, fits in with the ethos that has been embedded within Newcore and the funds that it manages since it was founded a decade ago. The recognised third-party ESG accreditation will also be incredibly beneficial, as an endorsement across all our business conversations, involving talent management, fund raising and deployment of our capital, and in our dealings with the public and private sector.
"We are firmly of the view that this will assist the sustainable growth of the Newcore business over the next decade and beyond. We hope that many more fund managers and property companies will follow this route during that time".