Newcore secures planning consent for 105,000 sq ft Life Sciences Campus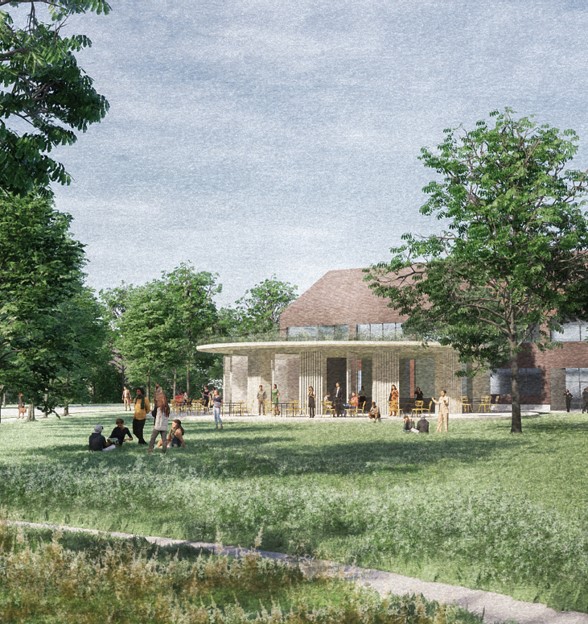 Newcore Capital Management, the social infrastructure investment manager, has secured planning consent for the development of a 105,000 sq ft life sciences centre adjacent to Imperial College London's campus at Ascot on the edge of London.
The consent from the Royal Borough of Windsor & Maidenhead is for the repurposing and redevelopment of Silwood Science Park adjacent to Imperial College London's Science and Technology Campus in Buckhurst Road. Designed by Sheppard Robson, the project includes the demolition of the existing business centre and construction of a new 56,000 sq ft life science centre, the refurbishment and retrofitting of five existing laboratory buildings, totalling 48,000 sq ft, and a 2,000 sq ft café pavilion and landscaping.
In line with Newcore's commitment as a B Corporation to meet high standards of social and environmental performance, accountability and transparency, the development has sustainability at its heart. Through passive design, energy efficiency measures and the implementation of low and zero carbon technologies, together with a carbon offset contribution, the development will achieve a 100% site-wide reduction in carbon emissions, once built.
The consent is supported by Imperial College London, with the development integral to its growth plans at Silwood Park. Its campus, which is celebrating its 75th anniversary this year, is a world-leading hub for conservation, ecological and evolutionary research with unique lab-field eco-test facilities.
Silwood Science Park is an asset in Newcore's £150 million value-add fund, Newcore Strategic Situations IV LP. Newcore was advised by Savills in the planning process and by Hoare Lea, Gardiner & Theobald and Ramboll.
Harry Savory, CIO of Newcore, said: "We are pleased to have secured this important planning consent in partnership with Imperial and the local authority. Life sciences, particularly those linked to solving societal issues around healthcare and the environment, are essential to UK society and, hence, a core part of our strategy. We currently have other assets in the planning and development process in London, Oxford and Bristol and are keen to add to this portfolio".